Our Services Include : briefing you about the program of your choice, recommending you to the relevant institution, assistance in admission, securing a foreign exchange permit, helping with all visa procedures, arranging accommodation in Australia / New Zealand, airline reservations, airport pickup on arrival in Australia / New Zealand and providing you with information regarding part time work. (We also Assist in Migration.)
Documents required for admission : Along with the filled in application form (available at our offices), the following documents should be submitted:
I. Photocopies of the following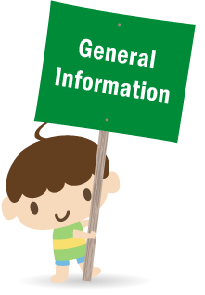 10th Standard Certificate
12th Standard Certificate
Bachelors degree or Provisional Certificate
All Semester / Annual mark sheets or a consolidate mark sheet
Masters degree or Provisional Certificate with mark sheets (if applicable)
Other additional Qualifications like Diploma or Certificate in Computers
All Employment Certificates (if applicable)
Certificates of any Extra Curricular activities such as seminars attended papers presented
Bona fide letter from School / College if currently studying
Copy of passport - all important pages (first 3 & last 2 pages)
CV / Resume - in detail - if applying for MBA.
Note: One of the above documents is required for each University applied to
II. Three Passport size Photographs in total
III. Application processing Fee payable to the Universities :
The following Universities charge a non-refundable application processing fee, which should be submitted by the student in the form of DD / Telegraphic Transfer.
| Name of University | Amount | Payable to |
| --- | --- | --- |
| University of Melbourne | AU $100 | The University of Melbourne |
| University of Sydney | AU $100 | University of Sydney |
| Monash University | APPLICATION FEE WAIVED | Monash International Pty, Ltd. |
| University of Technology,Sydney | AU $100 | University of Technology Sydney |
| Western Sydney University | APPLICATION FEE WAIVED | Western Sydney University |
| Victoria University | APPLICATION FEE WAIVED | Victoria University |
| RMIT University | APPLICATION FEE WAIVED | RMIT University |
| RMIT University | APPLICATION FEE WAIVED | RMIT University |