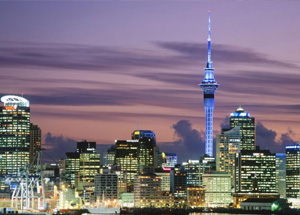 New Zealand is a land of stunning beauty and startling contrasts. From Golden beaches to snowy mountains, from wide empty bush clad ranges to modern busy high tech cities, New Zealand offers perfect environment for study and leisure. New Zealand is recognized worldwide for excellence in education. The total New Zealand population is 4 million. Auckland is the largest city in New Zealand with 1.5 million people is a modern dynamic region with progressive business sectors, a high technology direction and a competitive skilled work force., a high technology direction and a competitive skilled work force.
The multi-cultural nature of this area enables international students to find familiar food in local supermarkets, shops, restaurants and markets. Newspapers, Magazines, books and films are readily available for the international community.
In Auckland there is a unique opportunity to experience city sophistication and have easy access to uncrowned beaches, farmland and New Zealand bush. New Zealand enjoys a temperate climate.
Summers are dry and warm with temperatures averaging 19 to 25 degree Celsius. Winter temperature average between 12- 18 degree Celsius, so you will need some warm clothes.
Most New Zealanders enjoy participating in a range of sporting activities. In Auckland, the 'City of Sails' - water sports of all kinds are very popular. In winter Skiing and mountain sports are within a few hours drive.